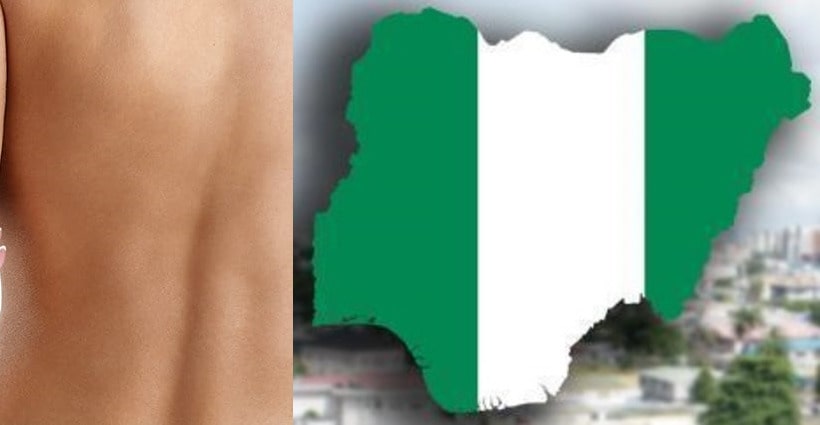 How to Identify Best and Effective Skin Solution for Nigerians
Identify Best and Effective Skin Solution For Nigerians
As the saying goes, beauty is in the eyes of its beholder and this has drawn people to use several products on their skin. The conception is that the skin is usually what everyone notices in a person.
Skin products have been in existence long before the 18th Century. Prior to the 21st century, skin products were made from alcohol, lemon, special leaves, etc. Now, skin products are made from thousands of solutions.
In all these solutions with several conforming ingredients, it is ideal for every individual to understand his or her skin type and decide which solution to use. The reason is that some toning solution which works on a blemish skin may not work on a matured skin.
Types of Skin
There are six (6) types of skins identified. They include:
Normal Skin
The Normal skin is characterized as a healthy, elastic, and smooth skin.
Dry Skin
The Dry skin is usually chapped, raw, tight, rough or flaky, and reacts quickly and usually itches when exposed to external influences.
Blemished Skin
The Blemished skin is usually large-pored with occasional spots and blackheads, shiny, and has genetic predispositions.
The Combination Skin
This type of skin is characterized by its name; a combination of two (2) types of skin such as normal or dry skin with oily or blemished skin. Hence, the cheek area may be normal or dry, while the chin, forehead, and nose commonly referred to as the T-zone may have small blemishes and oily shine. The T-zone usually develop impurities, thereby having more blackheads and spots.
The Sensitive Skin
This type of skin is often red, tight, and itchy. It is always sensitive to environmental influences such as UV light, heating systems, stress, etc.
The Mature Skin
This type of skin is defined by age. It is less elastic, produces lower collagen, has wrinkles, lines and pigment spots, and lacks moisture.
The Best and Effective Skin Solutions for Nigerians
Step One
Start Your Day with a Facial Cleaner: After you must have identified your skin type, the next step is the cleansing of your face and skin generally. We will recommend either of these products like the facial cleanser: SHISEIDO Senka Perfect White Clay Face Wash or Mentholatum Botanic Whitening Foaming Wash.
This step which is very important towards nurturing that desired healthy and glowing skin is to start your skin care routine with smooth and clean skin. How do you prepare the skin under this procedure?
If you have long hair, long braid, wig or any form of long hair extension, tie your hair and pack it backward away from your face.
Wash your face with clean lukewarm water (without soap): Apply a commensurate quantity of any of the face wash or cleanser selected from our website into your hands and apply to the face down to the neck.
Massage until the skin substantially absorbs the cleanser: After about five to seven (5 – 7) minutes rinse your face with clean lukewarm water and dry with a clean towel. This is ideal for the removal of impurities.
Kindly note that with each skin type comes varying application method, such as:
For dry skin, you do not need a Cleanser with high alcohol content.
For oily or greasy skin, we highly recommend a foamy cleanser.
For sensitive skin, avoid using cleansers with high alcohol content.
Always repeat facial cleansing every night to rid your face of impurities and dirt that comes with the day.
Step Two
Moisturizer: While your skin is still damp or wet from washing and cleansing, apply a suitable moisturizer which can be selected from the range of products such as Hatomugi Skin Conditioner, Avon Skin So Soft Supreme Nourishment Hand & Body Lotion, etc. supplied by Angel Beauty Lounge irrespective of your skin type. For oily skin, kindly endeavor to use an oil-free moisturizer. This can be found in our stores.
Step Three
Use Sunscreen: Though recent moisturizers contain sunscreen, it is important to apply a separate sunscreen. The damaging effect of the sun on the skin can arise in less than 20 minutes of being under the sun without additional protection. You can apply or wear sunscreen every day and reapply every two to three hours even if it is not sunny
Step Four
Choice of Makeup: Your choice of makeup equally accounts for the condition and health of your skin. Makeups of nameless brands with lower quality are the major causes of wrinkles at an early age. Try out our Glutax 75g repairs skin for perfect and smoother skin.
Conclusion
On the choice of skin care products, Angel Beauty Lounge is the beauty lounge for skin products that are unique for Nigerian weathers.
Although there are several solutions out there, for Nigerians, your skin solutions are the best and are curated from rich organic and natural ingredients.
This sets us a par in the industry as your go-to-destination for skin products. After using our product, do share your testimony with us! Always remember that healthy skin is a perfect skin.
Identify Best and Effective Skin Solution For Nigerians
Please follow and like us: